A screening of the film
"Elder in the Making"

Location: St. Laurence,  5940 Lakeview Dr. SW
Time:

Friday, November 4th at 7:30 pm


Tickets: $10 at the door

 Synopsis of the film:
Two young urban dwellers, one a Blackfoot aboriginal named Cowboy and the other a Chinese Canadian newcomer named Chris, embark on a spiritual journey across traditional Blackfoot territory. Through thousands of years of ancient history guided by the wisdom of modern day elders, they find the beginnings of the long road to reconciliation between indigenous and non-indigenous people.
"Elder in the Making" is a feature documentary inviting all residents of North America to explore the tragic and hopeful history of their home. Through the journey of two unlikely travel companions, this film uncovers our responsibility as stewards of the land and of the generations yet to come.
The Director of the film will be in attendance to answer questions. Tickets will be $10 at the door and the screening will be followed by a wine and cheese reception.   You can see a trailer for the film
here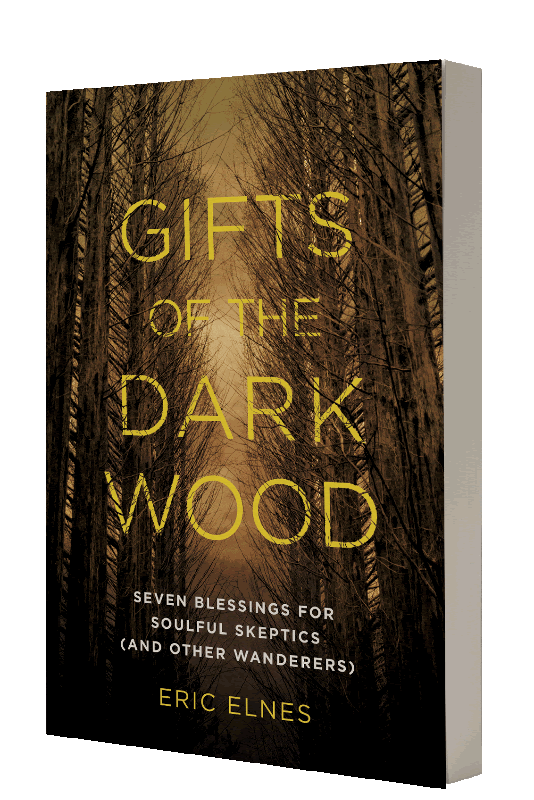 Gifts of the Darkwood Brew
Tuesdays, starting October 11 through December 6, 2016,  either 1:30-3:00 or 7:30-9:00 pm

Gifts of the Darkwood Brew is based on themes explored in Eric Elnes' book
Gifts of the Dark Wood.  The DVD based series explores the proposition that our best help on life's journey often comes from the most unlikely and misunderstood of places, a place known famously, or infamously, as the Dark Wood. 
Join us Tuesdays from October 11-December 6, either in the afternoon or the evening.  This program is free to attend but please email Anna Greenwood-Lee to register.
"Though commonly understood as a place to be feared and avoided, the Dark Wood is the surest place to meet God.  It is a place where you may feel uncertain, empty, lost, tempted and alone.  Yet, these feelings – these gifts of the Dark Wood – can be your greatest assets on your journey because they invite you to probe, question and discover.  According to the ancients, you don't need to be 'above average'.  All you really need to be is struggling.'
Gifts of the Darkwood Brew
Nine Blessings for Soulful Skeptics ( and Other Wanderers)
Session 1:  The Gift of Uncertainty with Brian McLaren
Session 2:  The Gift of Emptiness with Chuck Maronhic
Session 3:  The Gift of Being Thunderstruck with Melvin Bray
Session 4:  The Gift of Lostness with Diana Butler Bass
Session 5:  The Gift of Temptation with Parker Palmer
Session 6:  The Gift of Disappearing with Winnie Varghese
Session 7:  The Gift of the Misfits Part 1 with Jacob Slichter
Session 8:  The Gift of the Misfits Part 2 with Lilian Daniel
Session 9:  The Gift of Failure with Frank Schaeffer